In case anyone was wondering…I hate state testing. It is not what is good for anyone. At all.
Hello new followers! ( there were a slew today!) Please visit my teaching blog if you like, at www.thesekidsarekillingme.com
World, you're on notice.
girlcanteach: I'm just adding super to words to make new words. Superfun. Superhappy. Superawes. Just so you know. Your made up words are my favorite. #teachercrush #tumblrcrush #swoontowne Dude. When can we do supercake?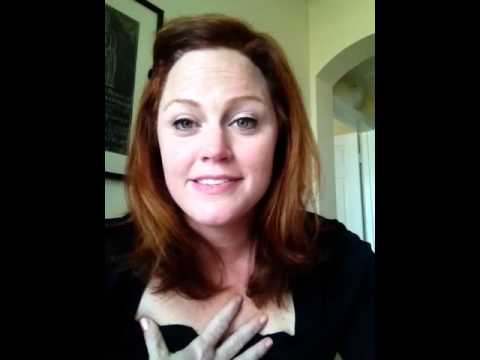 Have Passion. Will Teach.: How The Hunger Games... →
girlcanteach: When I sat down with two of my favorite colleagues to put together a reading and writing curriculum centered around The Hunger Games, I mostly wanted to plan exciting and enriching activities for our students and hopefully teach them a thing or two about developing research questions and… It's been the highlight of my career!
The End of The School Year...
Some reflective blogging: http://www.thesekidsarekillingme.com/a-love-letter-…12-school-year/
Spring is in the air...
New blog post here: http://www.thesekidsarekillingme.com/spring-is-in-the-air/ And NOW, you can subscribe!
Teachers having the freedom to teach
What happens when teachers have the freedom to create curriculum that THEY are excited about? Read about it here: http://www.thesekidsarekillingme.com/?p=322
Adventures in New York Day Two!!! http://www.thesekidsarekillingme.com/?p=157
New post! Adventures in New York Day 1
http://www.thesekidsarekillingme.com/?p=122
New Post!
Go to here! Read about the nightmare audit! http://www.thesekidsarekillingme.com/?p=107
Teaching a Student Teacher
Being a student teacher is a thankless job. They do ALL of the work that a regular teacher does, for NO pay at all. They have a full time teaching job and most credential programs recommend that they don't work  in any other way while they are participating in their student teaching. (Which is actually now called "guided practice") This is, of course, impossible for most...
Blog is moving!
Please visit www.thesekidsarekillingme.com. Often!
Oh Really Mayor Bloomberg?
     I have a ritual. Every morning, during the work week, my alarm goes off at 5:05 AM. I stumble zombie-like to the coffeepot to pour my coffee and make my tasteless, cardboard flavored oatmeal. I take my breakfast to the couch, and spend the next 45 minutes gradually coming to life, while watching the news. At 6-ish I'm almost human, so I can spend the next 45 minutes showering and...
10% of the People Doing 90% of the Work
"Accomplishing the impossible means only that the boss will add it to your regular duties."  ~Doug Larson          In my career thus far, I have worked at 5 different schools. 2 high schools, 2 junior highs, and one continuation school. Before that I also subbed for another district, working at a variety of middle and high schools. I've worked at title one schools, and super...
There is No Substitute for Good Teaching
"I did end up doing substitute teaching, but there's not a lot of teaching involved in that." Todd Barry      This year, because of my ahem "duties" I've been out of class A LOT. Well, it's probably not as much as I think it is, but it feels like an abnormal amount of time that I've been away from my deviantly gifted little darlings. This requires...
"Testing" The Waters
"Testing oneself is best when done alone." Jimmy Carter      The last two weeks have marked the first of my "official" duties as testing coordinator at my school. The job? Arrange and administer a test for 1200 English language Learners in small groups across a giant campus with pairs of cross-curricular teachers. Oh, and train the teachers, schedule district testers for...
The Fruit Dip I took to Tisha's
"Oh my God…Seriously? That….I want to bathe in." I have to give all of the credit for this recipe to two people. The first is Ina Garten, who actually came up with it, and the second is Hope, who made it for a book club meeting and changed my life. I'm posting the recipe, but I should warn you - I never follow it. I go with the, "A little of this, a little of...
The "F" word should mean something.
"There ought to be a room in every house to swear in. It's dangerous to have to repress an emotion like that." - Mark Twain, a Biography      On the third day of school, a new record for my career, I said the word "ass" in my fifth period class. Actually, I believe I said, "We'll see how much you enjoy after school detention with my foot up...
All good things, must come to an end...
"But when we wake, it's all been erased, and so it seems, only in dreams…"          It's the end of the world and we're all going to die. OK, it only feels that way. Tomorrow starts the first reporting day in the school district that I work in. It feels like only seconds ago that I posted that picture of my first official day of summer, and now, it seems...
Monday Night Tease
10 Months out of the year, teachers are very serious people. We spend a year teaching kids both content and life skills. We agonize over test scores, and whose responsibility it is to teach them how to write. We guide them through their dramas, big and small. Our hearts ache over their home situations. We discipline and discipline and discipline. We reward and reward and reward. And what do we do...
Retro Roller Skating Night
As promised, here is the first "teacher dress up" since I started the blog. Another is coming on Monday the first. I give you: "Flashback Night at the Roller Rink" Feathered hair, rape whistle, green eyeshadow, tootsie roll t-shirt…I have it all. Including: Rainbow leg warmers, and GIANT gold glasses. (Hibbie Jibbies) And this is "Shifty" my...
7 tags
THE Mac And Cheese
"Your macaroni and cheese is amazing. Please bring it. If more people ate it, peace could be achieved and marriages could be saved. It's that good." - A dude I know. "I'm thinking I'd like to have a party, and I'm not really sure why, and I'm not really sure who I want to come, but the only thing I am certain about is that I want your macaroni and cheese there." -Susan Higgins This is it. The...
Freedom '11
     "Cause baby you could drag me to Hell and back, just as long as we're together, and you do," -Wham      Today, in the middle of July, the school year that began last August finally ended. I get 6 weeks of absolute bliss until it starts again, and in that six weeks, I have various trainings and camps to attend to. I love it when people say that teachers have it easy because...
BBQ Jalapeno Poppers, this time AFTER I made them,...
Ok…I made these for Hope's Hot Dog Party, and now that I have, I can repost this with pics. Again, I have to give 100% of the credit to The Pioneer Woman, Ree Drummond for this recipe. It came out of her cookbook The Pioneer Woman Cooks and I really only changed a few things about it. To tell you the truth, most of my best recipes come from her. Check out her website at...
50 Yard Dash To Victory
"She's running out again, She's running out, she's run, run, run, run…" Radiohead      I've seen a lot of things in my career. I've seen students have great success, be beaten down by their circumstance, give up, rise above and everything in between. Never, before today, have I seen a student freak out and leave school because they were doing WELL....
Pesto with Rosemary Chicken So Easy Even Garrett...
"Your maiden name is Daddario? That SCREAMS pasta sauce!" -Kevin Biegler      I'm taking Pesto to work tomorrow. I dunno why, but since summer school started, Pesto has come up more than once. Apparently everybody loves it, and nobody realizes how easy it really is. I have high hopes that a certain bachelor I know, who eats at his moms house 5-ish nights a week even though he is 30, will try...
6 tags
Needy Kids
"Children have to be educated, but they have also to be left to educate themselves." -Ernest Dimnet,      I'm standing in the hallway outside of my classroom with a student who is crying because I asked her to change her T-Shirt. Inside, another student is trying to hold it together, because his sister just passed away, and it was she whose picture was on the aforementioned t...